Partnership and International Program
Vice Dean for Development and Collaboration Affairs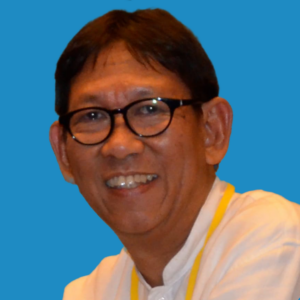 Message from Prof. Dr. Asep Hermawan
Welcome to the Faculty of Economics & Business, Universitas Trisakti.
We aim to provide a blend of creative, collaborative, analytical, and socially intelligent, transformative education to a diverse group of students in collaboration with partners nationally and internationally.
Our primary goal is to integrate international education into the University's academic programs, helping both domestic and foreign students to enhance their cross-cultural knowledge, and leadership expertise, to cope with the challenges of global world. We also aim to facilitate the global expansion of our University by collaborating with a wide variety of international universities and other institutions, providing the students with opportunity to grow as global professionals.
Prof. Anetta Caplanova, PhD
University of Economics in Bratislava · Slovakia
Prof. Anna Bakiewicz
University of Social Sciences, Warsaw, Poland



FEB Usakti Campus Locations
Campus A Grogol
Jalan Kyai Tapa No. 1, Grogol,
Jakarta Barat 11440
Campus F
Jalan Jendral Ahmad Yani, Cempaka Putih
Jakarta Timur
Campus Sentul City
Jl. MH. Thamrin No. 57, Citaringgul,
Babakan Madang Bogor, Jawa Barat